MWS Empowerun
In Celebration of MWS' 40th Anniversary
BACKGROUND OF METHODIST WELFARE SERVICES (MWS)
Methodist Welfare Services (MWS) is an Institution of a Public Character and a member of the National Council of Social Service. MWS' mission is to serve the disadvantaged and distressed through integrated care and holistic services in partnership with the community.
Serving more than 8,000 across 20 centres and programmes, our impact areas include disadvantaged children, at-risk youths, distressed and low-income families, socially isolated seniors and the chronically ill, frail and destitute, regardless of their race and religion. Our services aim to reduce poverty, alleviate the strain of daily living, help the elderly age in place and live in dignity, maximise the potential of children and youths from disadvantaged backgrounds.
Our aim is to Empower People to have Life to the Full.
ABOUT MWS EMPOWERUN
Objective
MWS Empowerun is organised to commemorate MWS' 40th Anniversary of empowering the lives of disadvantaged and distressed. Please read more at
mws.sg/mws40th
.
The event also aims to galvanise the community to raise funds for over 8,000 beneficiaries served through 20 centres and programmes. Participants can sign up to complete 20km or 40km between 23 October and 7 November 2021. They can then rally their social networks to support them by donating to their fundraising campaigns set up for MWS.
It is also an opportunity for those who are celebrating their 40th birthday this year to mark the meaningful cause.
Fundraising Target: We aim to raise a total of $600,000 with your support!
Sign-up target: 1,000 pax
Each runner is challenged to raise $500 for MWS
Rally your family and friends to sign up or support your participation! Especially meaningful for those celebrating 40th birthdays.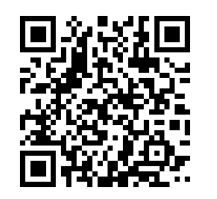 Event Details
Registration: mws.sg/empowerun
Event: 23 October to 7 November 2021
Time: Flexi
Route: Flexi
Run Format: Complete a 20km or 40km virtual run. The distance can be cumulated over the event period. MWS will provide an app for participants to keep track of their progress.
Participants who wish to give back as a team may choose to form groups (subject to prevailing COVID-19 restrictions), via the official event site.
Challenge: Each participant is encouraged to raise a minimum of $500/pax.
Registration fee: $40/pax
REGISTRATIONS CLOSE 15 OCT 2021
Run Pack
Each participant will be entitled to a run pack consisting of:  Backpack  Run t-shirt
Enquiries:
MWS virtual run