Methodists are heirs to the renewal ministry of JOHN WESLEY, an 18th century priest in the Church of England. While he was heir to the catholic (universal) tradition of the church, his was a distinctive ministry that involved a "method" for personal and social holiness.
Foochow Methodist Church (FMC) started in mid-December 1897 with Rev. Ling Chin Mee being appointed as its first pastor, and she became the second oldest church in the Chinese Annual Conference of the Methodist Church in Singapore.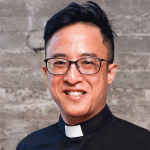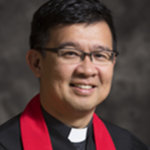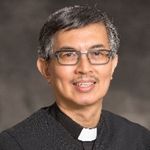 Rev Patrick Chen Guek Fah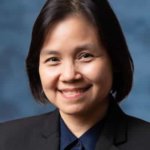 The LCEC reviews plans and decisions and holds responsibility for the planning process, its execution, and on-going review and evaluation of the administration, organisation, mission and ministries of the local church, so that she fulfils her God-given tasks and purpose. (Summarised from The Book of Discipline, P152, 154, pg 77, 81)
Designation
Name
Lay Leader
Lim Teck Yan
Associate Lay Leader (M)
Lim Seah Toh, Tony
Associate Lay Leader (E)
Alex Hor Chee Khuen
Associate Lay Leader (F)
U Kee Soong
LCEC Chairman
Frederick Chieng Leong Kwong
LCEC Vice-Chair
Elaine Yew Hau Jin
LCEC Vice-Chair
John Ang Sing Woon
Secretary (M)
Lew Tun Tai, Ruth
Secretary (E)
Wong Wai Fung
Finance Comm Chair
Lim Lay Hong
Treasurer
Judy Ng May Lian
Committee on Worship & Music Chairperson
Rev Andy Goh
Strategic Planning Task Force
Rev Andy Goh
Foochow Working Committee Chairperson
Koh Seng Chen
Mandarin Working Committee Chairperson
Wan Fook Seong
English Working Committee Chairperson
Paul Thng Leong Keng
Witness and Evangelism Committee
Chairperson
Clarence Ling Li-Tien
Outreach and Social Concerns Committee Chairperson
Loh Mei Lin
Property Management Committee Chairperson
Eric Tay Poh Loong
Missions Committee Chairperson
Sng Hock Tiong
Missions Committee V-chairperson
Melvin Fun Kok Heng
Archives & History Committee Chairperson
To Be Appointed
Discipleship and Nurture Committee Chairperson
To Be Appointed
Church Governance Committee Chairperson
Leow Yung Khee
Communications Committee Chairperson
To Be Appointed
Family Life Committee Chairperson
Von Hui Yoke Cheng
Pre-School Church Relations Committee Chairperson
Ling Khoon Chow
Tamil Migrant Outreach Ministry Committee Chairperson
Tan Seung Po
Steward
Peter Ling Leong See
Senior Citizen's Fellowship President
Lee Yin Khuan
Pentecost Fellowship Committee Chairperson
Khaw Chai Yoon
Church School Superintendent
Lam Chee Kiong
Youth Ministry Representative
Elaine Yew (M)
Seet Seow Chien (E)
Women's Society of Christian Service President
Annie Thian Yen Ing
Nominations Committee Chairperson
Andy Goh
Nominations Committee Members
Lim Teck Yan
Nominations Committee Class Of Members
Gasper Tan
Mark Yong
Ding Kew Eng
Pastor-Parish Relations and Staff Committee Chairperson
Ling Khoon Chow
Honorary Stewards
Ling Ngan Ngieng Ling Chew Sing
Ling Yu Chich
Lee Ik Su
Owen Liu
Tiang Mei Ting
Yeak Lik Kai Chan Siew Yen
Ling Hoe Kieh
Sia Yuk Ling
Yew Tieng Too
Ling Chee Ngok
Ting Hua Ing Ling Eng Ha
Soh Chee Seng Gong Ing San
Local Preachers
Grace Ling Chee Ngok
Frederick Chieng
Guan Yeow Kwang
Chin Kheng Boon
Paul Thng Leong Keng
David Lang Ren Shee
The Work Committees are formed to effectively communicate and carry out leadership directives agreed at the LCEC level in the different congregations (namely Foochow, Mandarin, English).