"A Welcoming, Nurturing & Transforming Church Relevant to and Engaging Community and World with the Good News of Jesus Christ."
The FMC Worship Dance Ministry
The FMC Worship Dance Ministry is recruiting new members! Practices will be 1st and 3rd Saturdays, 10 am-12 noon or 1-3 pm, starting 4/6/22. Please register by 29/5/22.
Saturday Youth YEDTalks
Prayer Meetings
2022 2-Days Quiet Time Worshop
FMC 125 Bowling
8th Missions Conference
Started in 1897, Foochow Methodist Church is the second oldest church in the Chinese Annual Conference of the Methodist Church in Singapore. Through the years, we have witnessed and experienced God's faithfulness, grace and work in and through her. We warmly invite you to be a part of this family and and story He is weaving right here and now.
Visit us at our Sunday worship services that are available in Foochow, Mandarin, Tamil and English. As God leads you, come participate in our outreach programs such as tuition for children, food distribution for the needy, outreach to migrant workers and activities for senior citizens. 
For families with young and older children, we have age appropriate programs for your children and teenagers. Furthermore, we are just a few minutes walk from the Little India MRT station. 
Rooting ourselves in the Bible and Jesus Christ, we seek to learn and grow in our faith, as a result bearing lasting fruit, being salt and light of the world.
(Matthew 5:13-14). 
Warmly in Christ,
Rev Andy Goh Yik Wah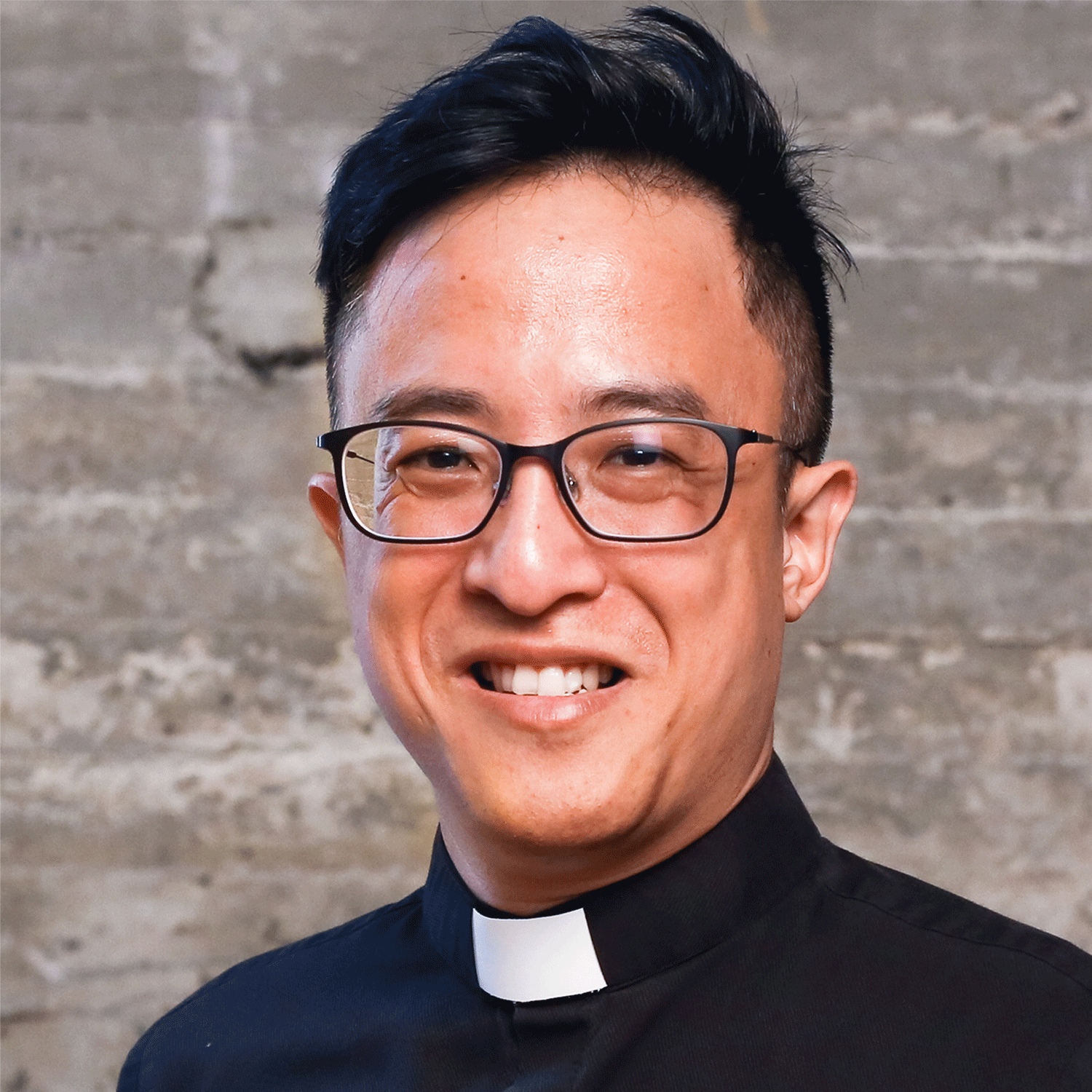 许多信徒都一心一意,没有一人说他的任何东西是自己的。 日期: 2022年5月23日 经文:使徒行传4:32-5:2 Now the full number of those who believed were of one heart and soul, and no one said that any of the things that belonged to him was his own. 23/5/2022 Scripture: Acts4:32-5:2 32-33节,「许多信徒都一心一意,没有一人说他的任何东西是自己的,都是大家公用。使徒以大能见证主耶稣复活;众人也都蒙了大恩」。(和合本修订版) 教会是建立在主耶稣复活的真理上的。上帝的能力借着使徒的神迹与教导被彰显出来。上帝的救赎与接纳,让初期教会的信徒也能体贴弟兄姐妹的需要。无私的奉献,是出于对弟兄姐妹的爱,而不是律法或教会内部的要求。 这是一个被上帝恩典充满的教会。上帝恩典的证据,就是「他们当中没有一个缺乏的。」上帝的恩典借着社体彼此的关怀行动彰显,成为美好的见证。 初期教会的信徒,认识到自己不过是财物的管家,如何支配这些财物,是按着上帝的心意,而不是自私的心态。 这副美好的画面却被破坏了。彼得在5章3节责备亚拿尼亚私自留下一部分钱财的欺骗行为,说他「被撒但充满了他的心」。正如一张白纸,被墨水玷污了一般。 弟兄姐妹,我们的心是被耶稣为我们死而复活的真理充满?还是被撒但的谎言充满?耶稣的好消息,是要让我们得着永远的生命;而撒但却要来偷窃、杀害与毁坏。 求主帮助你我,每一天被祂的真理充满我们的心,叫我们心思意念,动作存留都荣耀祂的名。 祷告: 亲爱的主,谢谢你为我而死在十字架上。我本是不配,因我的心常常是被谎言欺骗的,我本是活在罪中的人。但靠你的怜悯,与从死里复活的大能,帮助我认识你的大爱,也让你这份爱驱动我去关怀身边有需要的人。奉主耶稣的名祷告,阿们! #full #number #believed #one #heart #soul #belong #own #God #devotion

Today's worship service: Love God by Loving Our Enemy - The Good Samaritans Scripture: 2 Chronicles 28:8-15 Preacher: Bishop Dr Gordon Wong Livestream service & e-Bulletin - https://foochowmc.org.sg/our-service/english-service/ *Worship Service will start from 8am.* #livestream #love #god #loving #neighbour #enemy #good #samaritans #bishop #aldersgate #2Chronicles #preacher #worship #scripture #sermon #church #methodist #methodistchurch #singapore #foochow #foochowmethodistchurch #

他们祷告完了,聚会的地方震动;他们都被圣灵充满,放胆传讲 神的道。 日期: 2022年5月21日 经文:使徒行传4:13-22 And when they had prayed, the place in which they were gathered together was shaken, and they were all filled with the Holy Spirit and continued to speak the word of God with boldness. 21/5/2022 Scripture: Acts 4:23-31 #prayed #gathered #shaken #god #boldness #holyspirit #wordofgod #acts #devotion

他们见彼得、约翰的胆量,又看出他们原是没有学问的平民,就很惊讶,认出他们曾是跟耶稣一起的。 日期: 2022年5月20日 经文:使徒行传4:13-22 Now when they saw the boldness of Peter and John, and perceived that they were uneducated, common men, they were astonished. And they recognized that they had been with Jesus. 20/5/2022 Scripture: Acts 4:13-22 门徒们被圣灵充满后行了医治的神迹,并且有胆量地传讲耶稣的救恩。因此引起官府和长老们的注意,也因此惹来非议。同时也遭到官长教训,并被制止宣讲神的道。 他们不但不害怕退缩,反而是带着圣灵的能力,有智慧地, 不亢不卑地驳倒官员。最重要的是他们站稳在信仰上的立场,不害怕。 反思: 我们是否活出有圣灵充满的生命? 如果遇到类似的情况,是否能像门徒一样站稳立场? 祷告: 父神感谢赐给我们主耶稣基督的救恩和圣灵的充满及帮助。求父加添力量给我们,总要站稳立场,在需要为主说话时能有智慧和胆量,永远不以福音为耻。奉耶稣的名求。阿门。 #boldness #peter #john #perceive #uneducated #common #men #astonished #recognize #jesus #jesuschrist
foochowmethodist
Bus Stop (07111) Broadway Hotel (Approx. 0.164 km away) Bus No.: 131. 139. 147. 23. 64. 65. 66. 67. 857
NE7/DT12 Little India MRT Station (Approx. 0.396 km away)
NE8 Farrer Park MRT Station (Approx. 0.514 km away)
DT13 Rochor MRT Station (Approx. 0.566 km away)
EW12/DT14 Bugis MRT Station (Approx. 1.053 km away)
Along Race Course Road
Hilton Garden Inn Hotel
671 Klang Lang (KEM1)
688 Chander Road (BKE1)
Therefore, I urge you, brothers and sisters, in view of God's mercy, to offer your bodies as a living sacrifice, holy and pleasing to God—this is your true and proper worship. 2 Do not conform to the pattern of this world, but be transformed by the renewing of your mind. Then you will be able to test and approve what God's will is—his good, pleasing and perfect will.
On-site Communion is for Baptised members of FMC.
You can Register for yourself or for the members of your Household of up to 8 people. (Including toddlers and children)
Select only one Service timing.
Each Service can only accommodate up to 100 members.
Members 75 yrs and older are strongly urged to remain home.
After Registering, wait for the Confirmation that will be given to you.