GROWING in Christ | GLOWING in love for others | GOING out to make disciples for Christ
Methodist Young Leaders Conference 2023
Methodist Young Leaders' Conference is back!! MYLC is organised annually by the Chinese Annual Conference (CAC) Board of Youth Ministry (BoYM) as an event to gather and build up young leaders in the various CAC Churches.
Social Concerns Sunday
Community Walk March 2023
35th MWS Fwllowdhip On The Greens
Senior Citizen Fellowship 4D3N Muar, Sekinchan and Kuala Lumpur Tour
Prayer Meetings
Job Openings
CAC Got Talent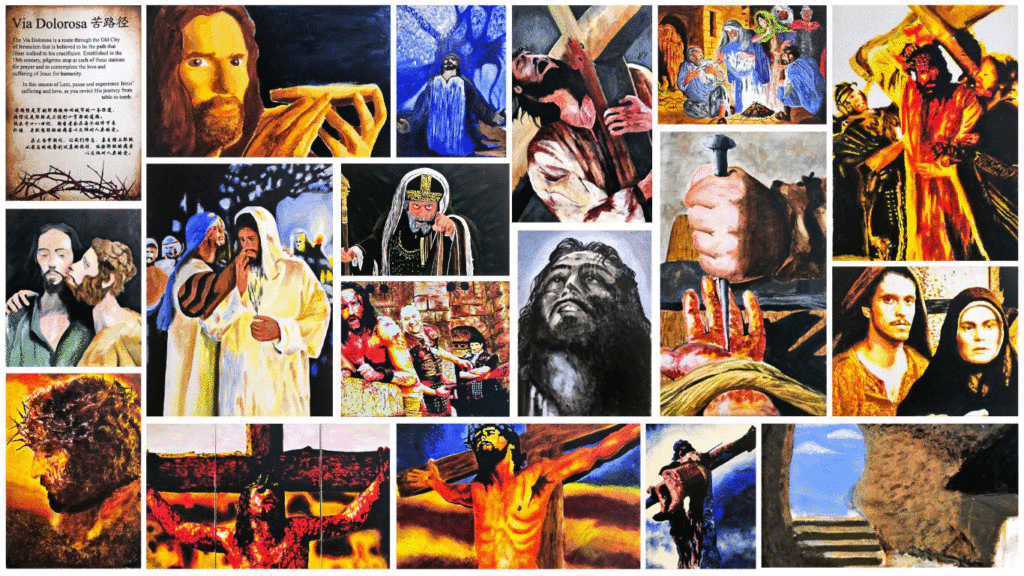 In this season of Lent, we invite you to journey with us to reflect on Jesus' Way of Suffering at Foochow Methodist Church.
Date: 29 March -8 April 2023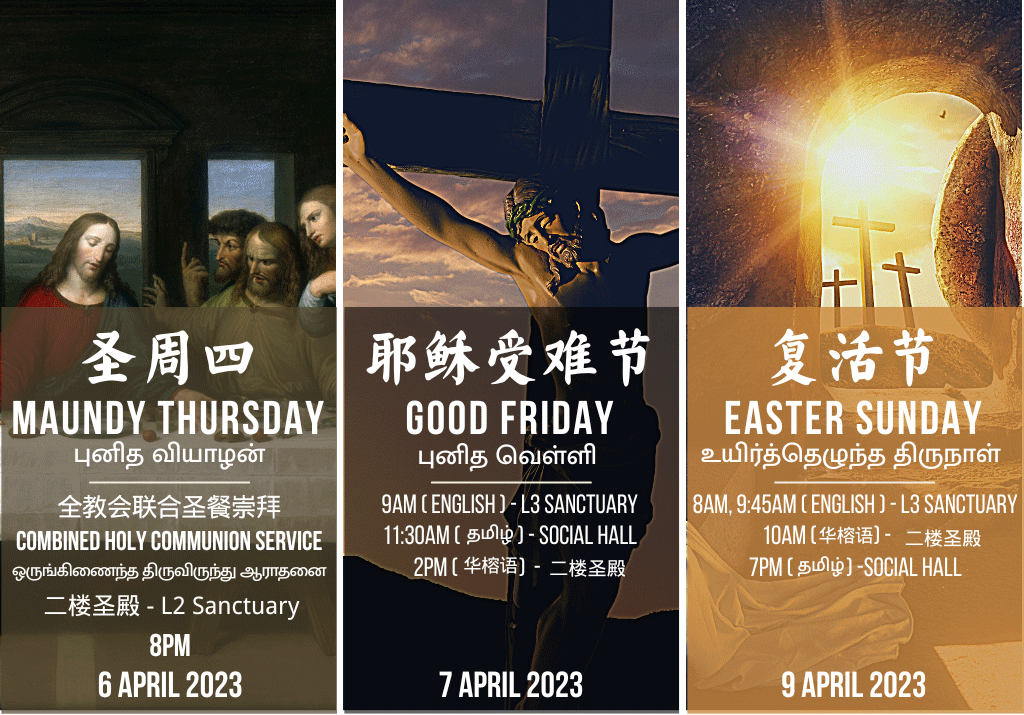 The Via Dolorosa is an ancient pathway that meanders through the streets of Jerusalem; it is believed to be the path that Jesus walked to his crucifixion. This path holds utmost importance for all followers of Christ, as pilgrims stop at each of these stations for prayer and to contemplate the love and suffering of Jesus for humanity.

In this season of Lent, we invite you to journey with Jesus on His "way of suffering". You are welcomed to visit the exhibition at Foochow Methodist Church.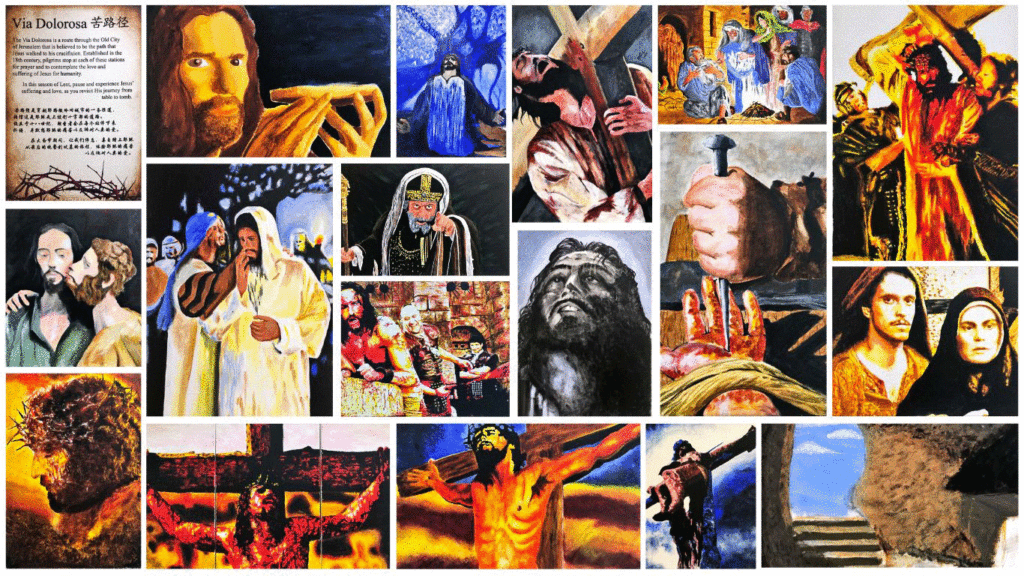 Sunday 19 March 2023 @ 8:00am (with Livestream)
Sunday 31 December @ 10:00pm
Sunday 1 January @ 8:00am

Started in 1897, Foochow Methodist Church is the second oldest church in the Chinese Annual Conference of the Methodist Church in Singapore. Through the years, we have witnessed and experienced God's faithfulness, grace and work in and through her. We warmly invite you to be a part of this family and and story He is weaving right here and now.
Visit us at our Sunday worship services that are available in Foochow, Mandarin, Tamil and English. As God leads you, come participate in our outreach programs such as tuition for children, food distribution for the needy, outreach to migrant workers and activities for senior citizens. 
For families with young and older children, we have age appropriate programs for your children and teenagers. Furthermore, we are just a few minutes walk from the Little India MRT station. 
Rooting ourselves in the Bible and Jesus Christ, we seek to learn and grow in our faith, as a result bearing lasting fruit, being salt and light of the world.
(Matthew 5:13-14). 
Warmly in Christ, Rev Lau Chong Yaw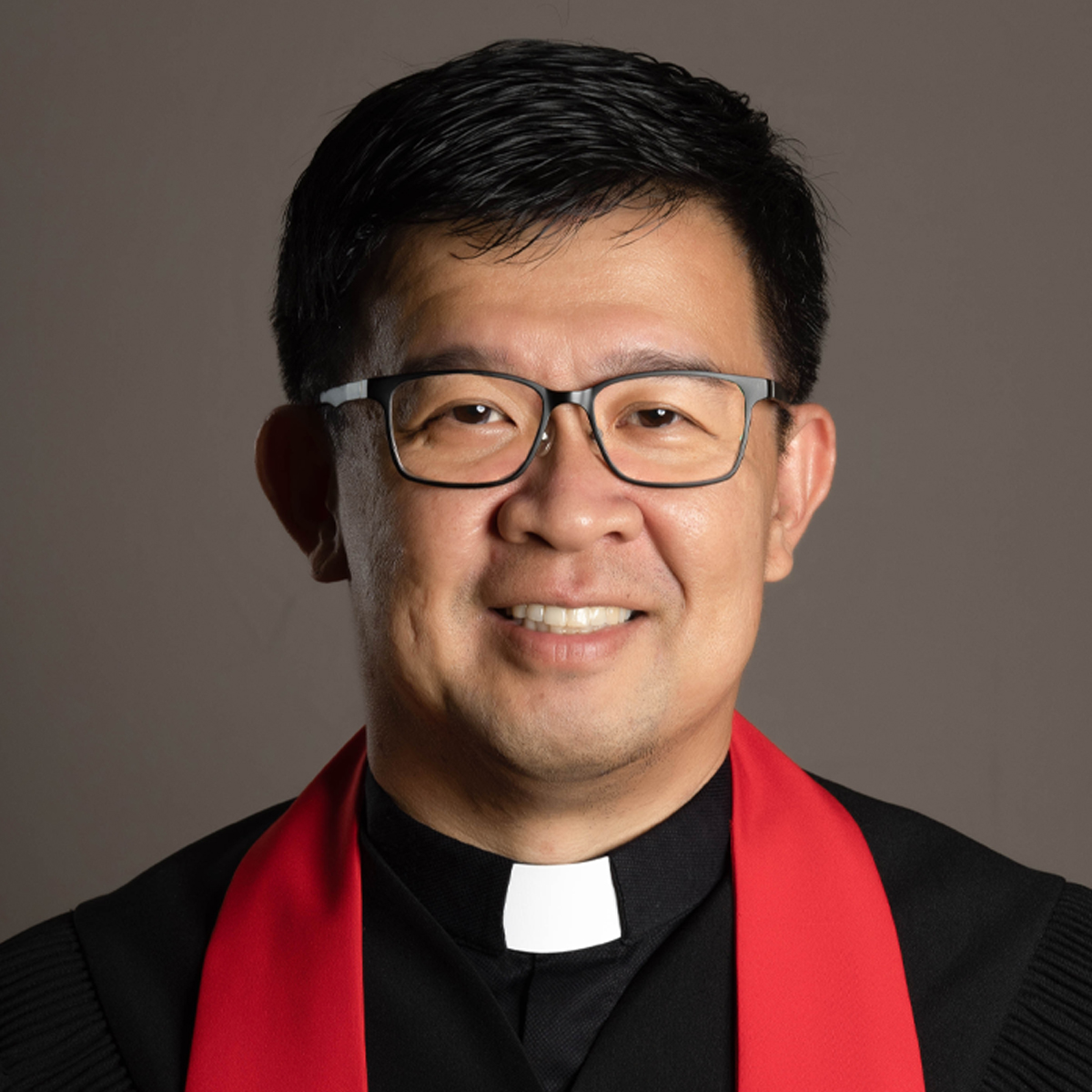 What people are saying...
Bus Stop (07111) Broadway Hotel (Approx. 0.164 km away) Bus No.: 131. 139. 147. 23. 64. 65. 66. 67. 857
NE7/DT12 Little India MRT Station (Approx. 0.396 km away)
NE8 Farrer Park MRT Station (Approx. 0.514 km away)
DT13 Rochor MRT Station (Approx. 0.566 km away)
EW12/DT14 Bugis MRT Station (Approx. 1.053 km away)
Please note that church parking lots are very limited and are for those who really need it. Thank you. More parking can be found
Along Race Course Road
Hilton Garden Inn Hotel
671 Klang Lane (KEM1)
688 Chander Road (BKE1)
On-site Communion is for Baptised members of FMC.
You can Register for yourself or for the members of your Household of up to 8 people. (Including toddlers and children)
Select only one Service timing.
Each Service can only accommodate up to 100 members.
Members 75 yrs and older are strongly urged to remain home.
After Registering, wait for the Confirmation that will be given to you.