27th Anniversary Highlights
Friends of Jesus Seminar 3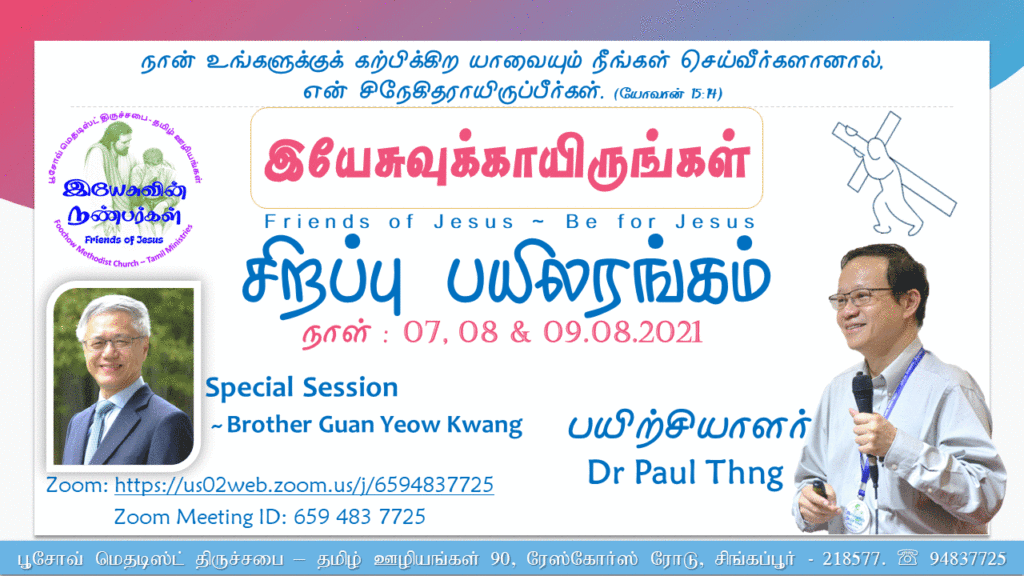 The Tamil Ministry in Foochow Methodist Church was started in Aug 1995 as an outreach (mission) amongst the Foreign Tamil migrant friends and local Tamilians in the surrounding areas of the church.  Later, this mission was extended to the migrant friends work sites and dormitories. Through the support and prayers of the church members and the encouragement of Rev Ding Bing Hoe and Rev Gideon Choy the ministry with the blessing of our Lord Jesus Christ, gradually grew in number. Pastor David Moses was the pioneering minister for this ministry. (1995 ~ 2006)

Come join our service
Worship Service Timings: 7.00pm Every Sunday
Venue: FMC Ground Floor
The Tamil Ministry in Foochow Methodist Church was started in Aug 1995 as an outreach (mission) amongst the Foreign Tamil Workers and local tamilians in the surrounding areas of the church. Later, this mission was extended to the worker's work sites and dormitories.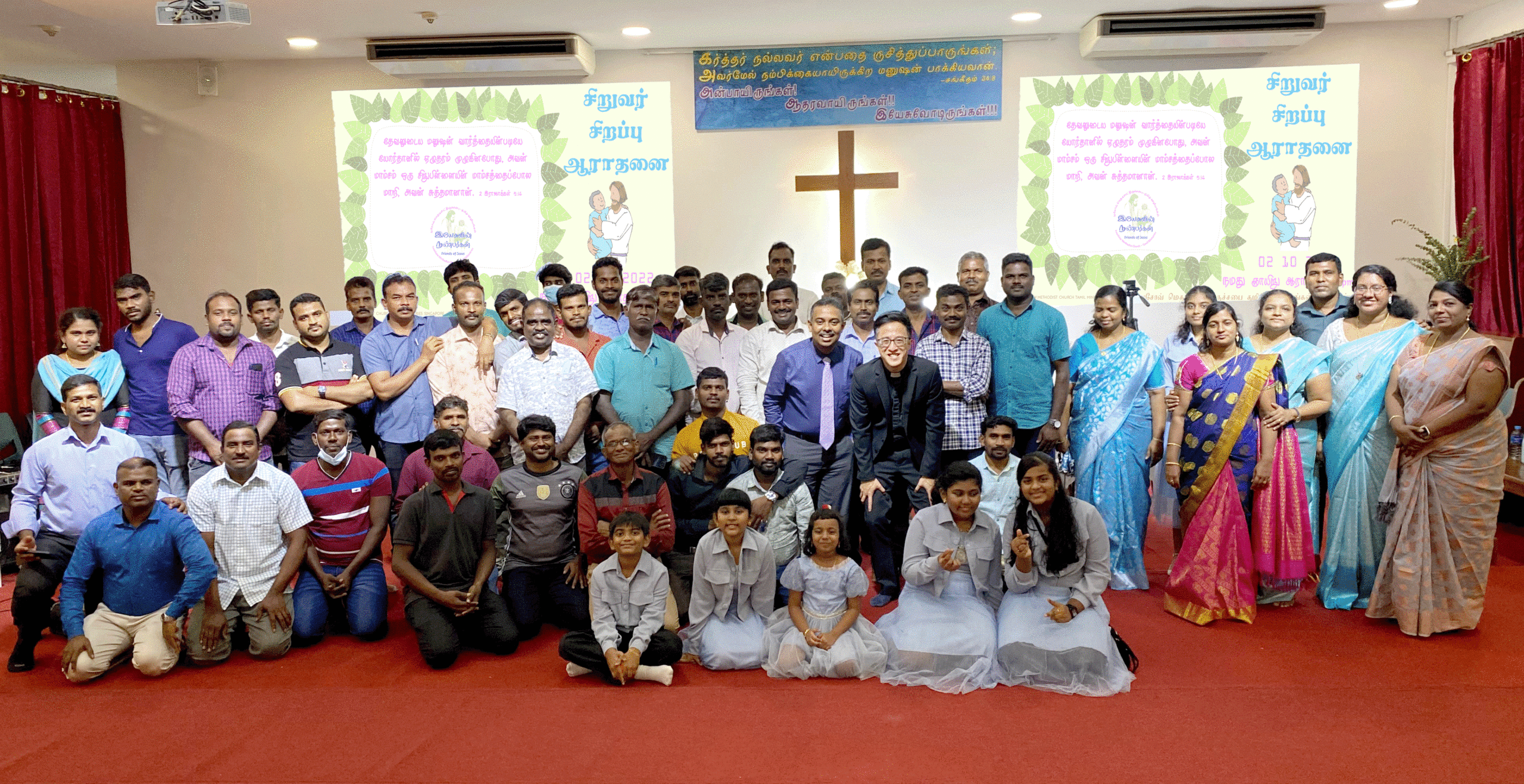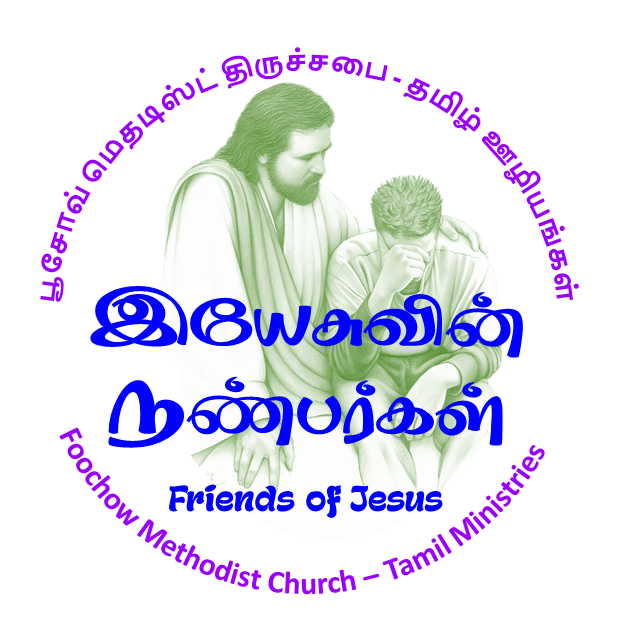 By loving them compassionately!
By giving them systematic and relevant pulpit!
By providing them family atmosphere at FMC.
By caring them physically and emotionally.
By motivating them to be a living testimony at their work place.
By equipping them to be a disciple making disciples.
By nurturing them for life long spiritual/life journey.
Most of these people will return to India in two to four years' time when they return to their own family, village, and community we will send them with Christ! Our aim is to evangelize and disciple the Tamil foreign migrant workers from India. The location of FMC is an advantage for this ministry every Sunday thousands of these friends from India gather around FMC. Our prayer is that the honey (THE WORD) will attract these people into the church.