"நான் உங்களுக்குக் கற்பிக்கிற யாவையும் நீங்கள் செய்வீர்களானால்,
என் சிநேகிதராயிருப்பீர்கள்."
(யோவான் 15:14)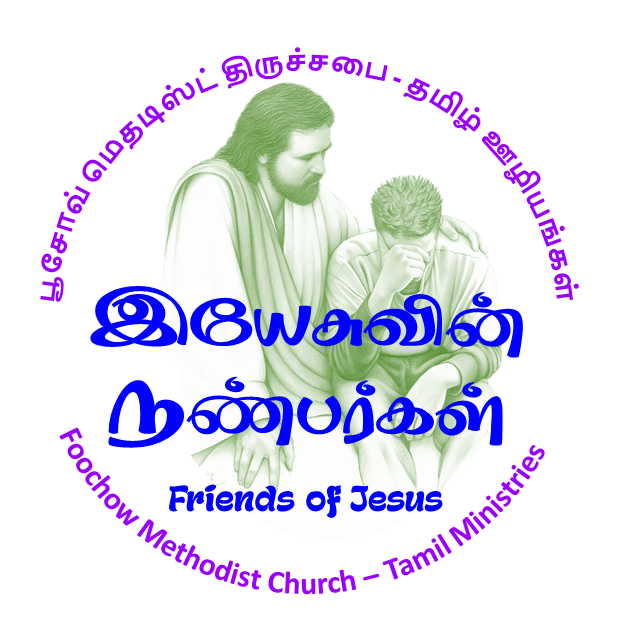 The Tamil Ministry in Foochow Methodist Church was started in Aug 1995 as an outreach (mission) amongst the Foreign Tamil migrant friends and local Tamilians in the surrounding areas of the church.  Later, this mission was extended to the migrant friends work sites and dormitories. Through the support and prayers of the church members and the encouragement of Rev Ding Bing Hoe and Rev Gideon Choy the ministry with the blessing of our Lord Jesus Christ, gradually grew in number. Pastor David Moses was the pioneering minister for this ministry. (1995 ~ 2006)
Come join our service
Worship Service Timings: 7.00pm Every Sunday
Venue: FMC Ground Floor
The Tamil Ministry in Foochow Methodist Church was started in Aug 1995 as an outreach (mission) amongst the Foreign Tamil Workers and local tamilians in the surrounding areas of the church. Later, this mission was extended to the worker's work sites and dormitories.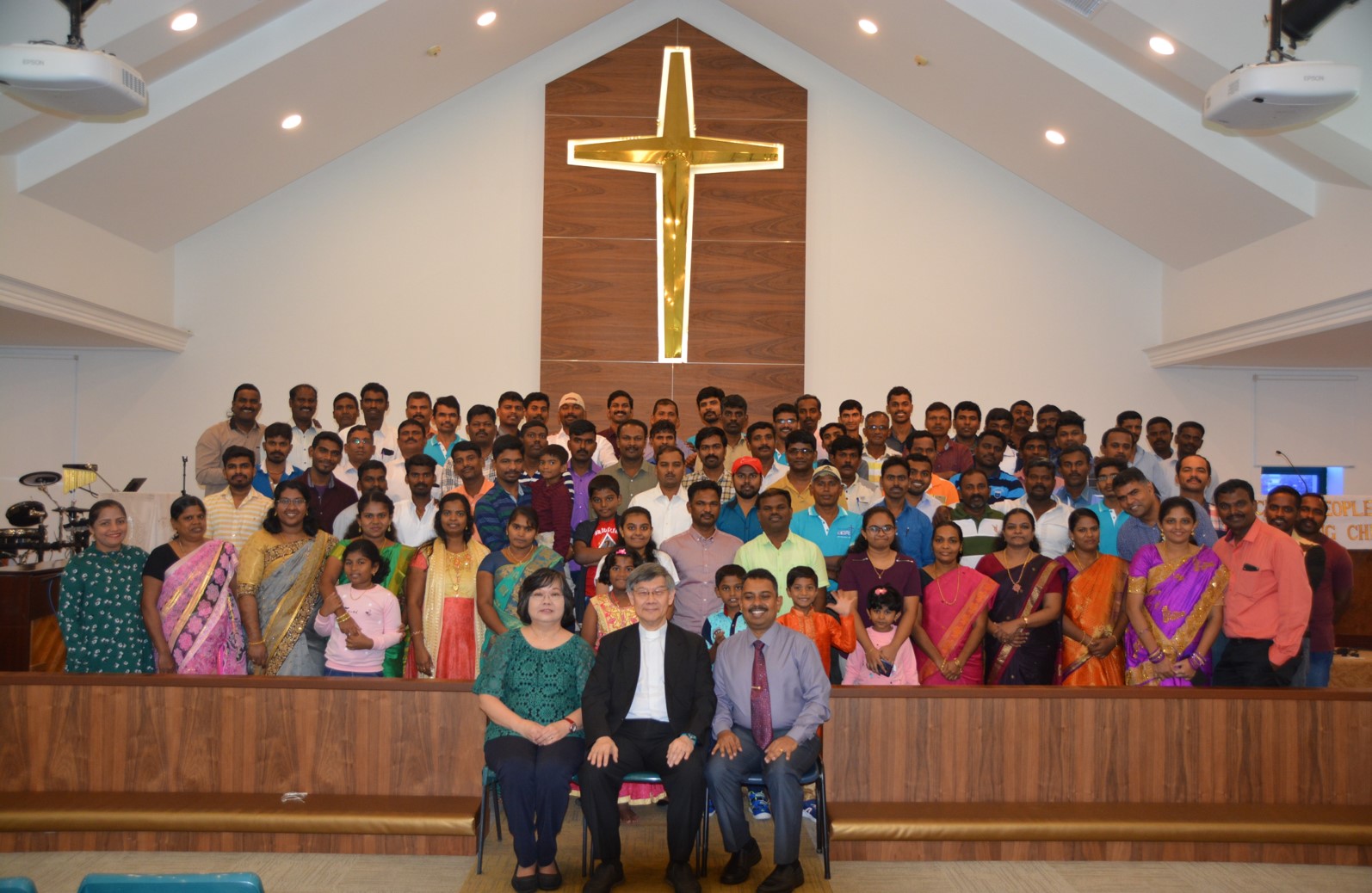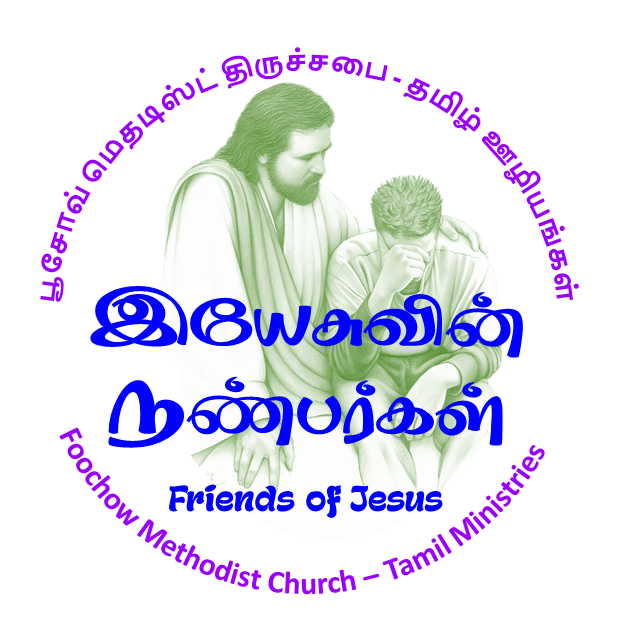 By loving them compassionately!
By giving them systematic and relevant pulpit!
By providing them family atmosphere at FMC.
By caring them physically and emotionally.
By motivating them to be a living testimony at their work place.
By equipping them to be a disciple making disciples.
By nurturing them for life long spiritual/life journey.
Most of these people will return to India in two to four years' time when they return to their own family, village, and community we will send them with Christ! Our aim is to evangelize and disciple the Tamil foreign migrant workers from India. The location of FMC is an advantage for this ministry every Sunday thousands of these friends from India gather around FMC. Our prayer is that the honey (THE WORD) will attract these people into the church.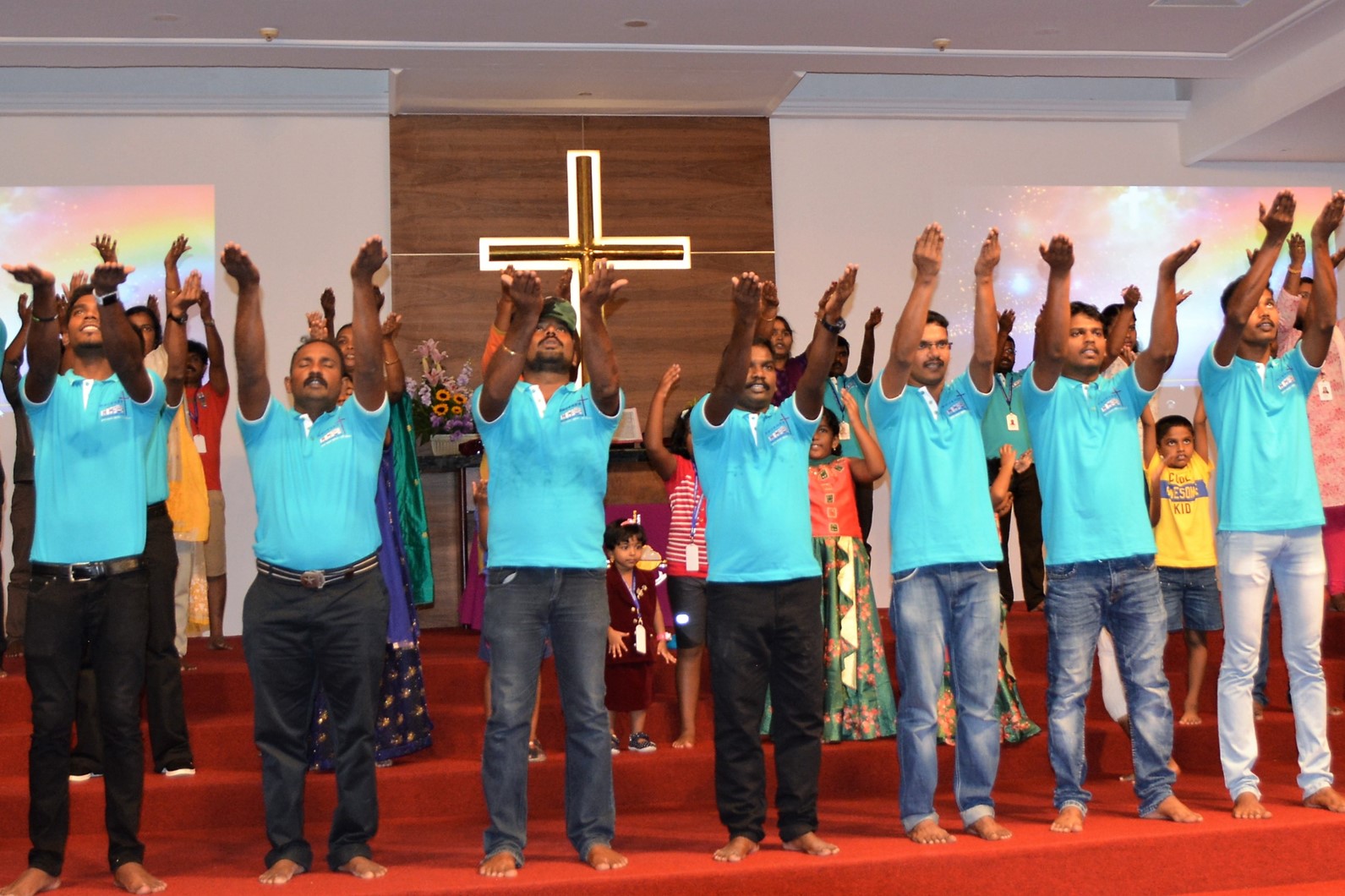 It is recorded in the Synoptic Gospels that the two greatest commandments are to love the Lord our God with all our heart and mind and soul and strength, and to love our neighbour as ourselves. Therefore, anyone who loves God is also called to love their brothers and sisters in Christ. Learn how we can Love God by Loving our Neighbour.
What is ALDERSGATE SG about?
Aldersgate SG is the annual keynote event of The Methodist Church in Singapore to celebrate our Wesleyan heritage and sets our hearts on fire with renewed vigour to serve God through social action, evangelism and discipleship wherever we are.
In compliance with the safe management measures under Covid-19 from May 8 to 30 2021:
Pre-event testing will be required if there are more than 

100 

worshippers 

at any one time, capped a 

250

 worshippers per service.

Registration for yourself or for the members of your Household will be reduced from group of eight people to five people (including children and care-givers).
As an additional measure, congregational singing will be suspended in religious organisations to manage risk of COVID-19 spread.
At all onsite services, safe management measures will be observed in line with government advisories. We seek your support by following all instructions and directions of our staff on duty.
TraceTogether-only Safe Entry (TT-only SE) brought forward to 17 May 2021
It was previously announced that TT-only SE was slated to be implemented from 1 June 2021 across all venues that experience a higher throughput of visitors and/or where persons are likely to be in close proximity for prolonged periods. The implementation of TT-only SE will now be brought forward to 17 May 2021. From 17 May 2021, scanning of SE-QR codes with the phone camera and Singpass App will be discontinued. To ease the transition, ID check-ins will be retained until 31 May 2021.