Started in 1897, Foochow Methodist Church is the second oldest church in the Chinese Annual Conference of the Methodist Church in Singapore. Through the years, we have witnessed and experienced God's faithfulness, grace and work in and through her. We warmly invite you to be a part of this family and and story He is weaving right here and now.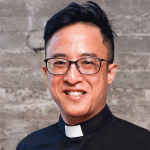 Pastor-in-charge's Update
Dear FMCians,
1. Changes For A New Normal
Our PM shared last Saturday (9 Oct) that the 'new normal' is expected to be some 3 to 6 months away. In anticipation of this changes were announced, streamlining of procedures were made and plans projected for quarantine-free travel. Of course the details need to be fleshed out. But expectations have been raised. Queues have been formed at the SIA service centres. Demands for more relaxation of measures continue. Yet caution seen in the measures are still required.
We are preparing as a nation for the new normal.
What about the church?
2. Preparation For A New Normal
As more details surface, and Measures change; we will be able to be more
focused in our preparation. And we should plan so for 2022 and beyond.
Here is my wish list on how this can be carried out.
Shift Our Mindset
The principles of church ministry have not changed.
The way we minister has. And we need to work on this.
It can no longer be "We did it this way before COVID-19". Rather, it's how do we achieve the same objectives in a different way. We are told that masking and social distancing will remain with us for a longer while. Until such time when these no longer apply, how can we praise God and study His Word within these limitations.
Help Our Members
How then can spiritual growth be nurtured in the COVID-19 environment?
What exactly do we mean by spiritual growth and how is that to be experienced and displayed in our members? Can we look at our Vision 125 and ask how they can be translated within COVID-19 measures? Can we focus on the various components of our Disciple-making strategy and make it meaningful and practical for our members? Perhaps we should begin by communicating our Vision once again. We refresh our members and help them see how spiritual growth is to take place in FMC.
Keep In Touch
COVID-19 has challenged what the church does and brought to our attention the priorities of ministry ie the people. Our attendances has dropped. Yes, due to the Measures. But our flaws have also been revealed. We have no established way to build and connect with our members. So we scramble to contact them.
Many of our members are not in small groups. Groups that care and build up. This way, even if not all can turn up in church for "live" worship, we have small group leaders taking care of our members.
Currently we depend on phone contacting to know the state of our members. Shouldn't the church move into the sustainable practice of having all members in small groups? Groups networked for discipleship and care?
The Methodist class system was proven effective by the Wesleyan movement. It's an effective approach that has helped the church through the ages.
Should we not consider this best practice?
3. Welcome to the New Normal
Every church ministry desires and wants their objectives to be fulfilled. Unco-ordinated, the member and worshipper will merely face a continued variety of events to attend. Instead we need to prepare ourselves and the church for the new normal church.
Focus and Simplify.
A clear Vision understood by all.
A small group framework applicable to all.
Blessings!
Rev Poh Heow Lee
October 2021
Visit us at our Sunday Worship Services.
Livestreaming services will still be on-going every Sunday.  You can continue with the Online Worship Service either LIVE on our YouTube Channel or catch-up at your own time if you are unable to join the livestream.
Rooting ourselves in the Bible and Jesus Christ, we seek to learn and grow in our faith, as a result bearing lasting fruit, being salt and light of the world. 
(Matthew 5:13-14).