Relational Health & Sexual Intelligence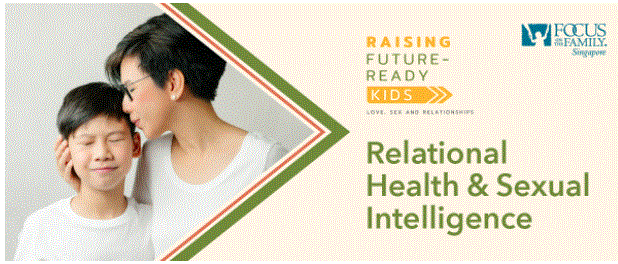 Synopsis: A webinar for parents to guide their teens to a healthier and safer perspective of romance, sex and relationships.
Date: Saturday, 9 April 202
Time: 10 AM to 12 PM
Platform: Zoom
Discount: Enjoy a $15 discount by 25 Mar with this code: EARLY15 (Limited to the first 40 sign ups, usual rate is $50)

Trainer: Joshua Liong, Joshua currently serves as Principal Trainer at Focus on the Family Singapore. He is an international speaker and trainer who speaks on issues of youth, sexuality, marriage and parenting. He also loves connecting with young people and has spent more than 20 years strategising ways to better equip them for life and relationships.Joshua has been married for more than 15 years and has 2 teenage daughters.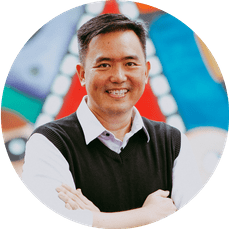 Registerion: https://events.family.org.sg/rfrk-relational-health-sexual-intelligence/#lp-pom-block-1465
Find out more: www.family.org.sg/RFRKSexualIntelligence