Vacation Bible School 2023
IT'S TIME TO LEVEL UP VBS!
Spin the spinner, beat the clock, skip ahead, level up, and play to win!
Let the kids join us at VBS 2023 and learn that Jesus guides them through all the twists and turns of their lives.
They'll find that even when they mess up it's never "game over."
Limited vacancies. Sign up now to secure your spot!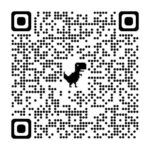 VACATION BIBLE SCHOOL 2023
30 Nov- 01 Dec 2023  : 9am – 6pm
02 Dec 2023 : 9am – 2pm
Camp Fees per child :

Early Birds @ $50 (now till 31 Aug)
 @ $60 (From 01 Sept onwards)

Venue: Foochow Methodist Church, 90 Race Course Road Singapore 218577